At Planit, it's in our nature
Disappearing down a rabbit hole in search of answers to consumer behaviour comes naturally to us; we use this innate sense of curiosity to ensure we continually challenge the norm and ask ourselves – and our clients! – 'Why?'
Everything we do starts with an extensive understanding of the target market based on trusted research, robust industry experience and rich conversations.
It's these critical insights, human truths and nuggets of wisdom that assist us in crafting bespoke, targeted, consumer centric media and marketing solutions
"Find your why and you'll find you way" John C Maxwell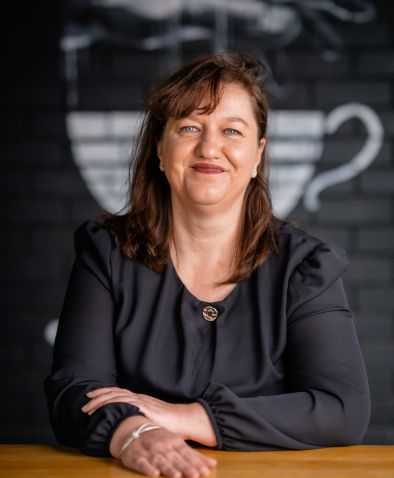 Erica Gunning – Director
rica has 24 years' experience in Media and Communications running media agencies and media departments. She is a media pioneer, evidenced by the many industries awards she has received – Cannes to Rodger Garlick Awards. She has judged awards such as the Cannes Media Lions and Apex. Launched independent agency in 2016 with Hanlie van Eck, grown from strength to strength focus on go to market strategy and data insights. 2020 Planit was voted top 3 independent media agency in South Africa by SCOPEN and recently nominated as finalist in the Effies Awards for 2021.
Read More

Involved in setting up award winning agencies and managing the strategic media requirements of some of the biggest accounts in South Africa – Vodacom, Coca Cola, Pick'n Pay, P&G etc. Core strength is integrated communication strategic thinking. Loves the independent thinking that Planit can offer clients that is bespoke and solution driven.
She says of her fast-paced career, "I love the fact that I keep learning new ways of engaging with the consumer and witnessing how media has and continues to evolve. We are now able to engage in real time with consumers and the integration of various mediums allows us to deliver results."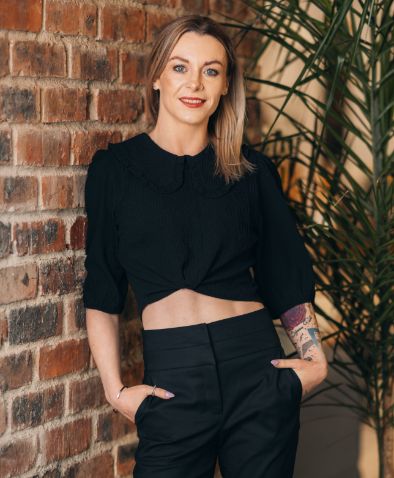 Greer Hogarth – Head of Strategy
Greer has 13 years of combined shopper marketing and media experience; her career starting in the media industry when she joined the Tuks FM marketing team. After winning Business Person of the Year, and securing the role of PR & Marketing Manager before graduating with a BCom Marketing Management, she moved into the field of shopper marketing within the Primedia Unlimited Malls Division.
Read More

After joining Planit Media in 2017, she was able to apply her shopper marketing insights to the fast-paced industry of media in the form of channel strategy, social listening and trends analysis. She was part of the launch of TymeBank; by leading the set-up of their social listening suite. Since then, Greer has contributed to various noteworthy brands including McCain South Africa, Old Mutual, Cash Converters and Mazda Southern Africa – A highlight of her career thus far including a position on the social listening forum for Mazda Global.
Her strengths are in strategic framework development, target audience analysis, insights discovery, communication positioning, social listening and campaign ideation. Greer is incredibly passionate about better understanding consumer insights and brand psychology; such that she has dabbled in neuroscience coursework.
She says of her career "I love that media continually evolves – there's always a new trend, a new insight or a new way of communicating with consumers. By tapping into human truths, we can strategically connect audiences with the right channel – allowing us to create truly meaningful conversations with brands. I love what I do, and I'm not shy about nerding out on you about it!"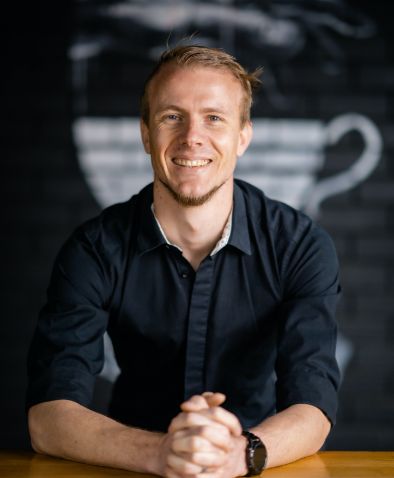 Raymond Nortje – Head of Digital
Raymond has over 9 years' experience in all things digital marketing – from SEO and PPC, to Social Management and Digital Strategy and Planning. Graduating with a Bachelor's Degree in Business Administration and Management in 2011, he went straight into the dynamic field of digital marketing; acquiring the skills and drive that have seen him work on brands such as Ultra Dog, AA Travel, Altech Autopage, Peermont Group, Fundi, Cash Converters, Tyme Digital and Mazda Southern Africa.
Read More

In 2019 he furthered his education with a Certificate in Strategy and Planning, Digital Communication and Media/Multimedia from the Digital Marketing Institute – the leading global standard in Digital Marketing Certification.
Having always worked for agencies that invest and take a real interest in their client's brands, he started with Planit Media in 2018 and quickly worked his way to Head of Digital Media, leading the digital media operations and management for the launch of Tyme Digital in South Africa.
He says of his career, "Digital is a fast paced, ever changing world of endless possibilities – each client provides a unique perspective and challenge that I have relished taking on. With passion, perseverance and skill, we at Planit Media, embrace change and work towards reaching our clients goals at every step of the way."